Senior Management
The senior management team of TMS Cardiff Gas Ltd. aims to carry out the technical and operational aspects of the LNG business as per the same standards of its sister companies.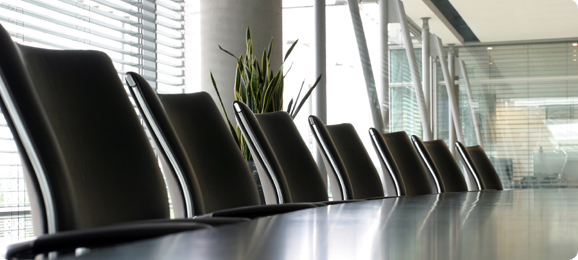 Mr. Christos Economou - Founder

Mr. Christos Economou is the founder of TMS Cardiff Gas. He has served as an Executive Vice President of Cardiff Marine Inc. since 2008. Prior to joining Cardiff Marine Inc., Mr. Economou worked at Heidmar Inc. (tankers) based in Norwalk, CT as part of the Corporate Management and Freight Trading and Chartering departments. Prior to Heidmar, Mr. Economou was an Analyst at Lazard Ltd. in New York. Mr. Economou holds an MSc degree in Ocean Systems Management from MIT and a B.A. from Tufts majoring in Quantitative Economics and Entrepreneurship.
Mr. George Kourelis - General Manager

Mr. Kourelis has more than 20 years of experience in Shipping and Technical Management of Oil Tankers, Chemical Tankers and Gas Carriers. Mr. Kourelis graduated from the "National Technical University of Athens" (NTUA 1989) with degree in Naval Architecture and Marine Engineering. He joined the Group in 1993 and held the positions of Technical Superintendent Engineer, Fleet Manager, Technical Manager and presently General Manager.
Mr. Jonathan Cook – Chief Marketing Officer

Mr. Jonathan Cook is the Chief Marketing Officer at TMS Cardiff Gas where he is responsible for the commercial activities of the LNG fleet as well as business development efforts. Prior to joining TMS Cardiff Gas, Mr. Cook served as Chief Operating Officer at Excelerate Energy where he was responsible for the implementation of the operations, technical and administrative initiatives of the company. As one of the founders of Excelerate Energy, Mr. Cook initially held the position of Vice President of Operations where he managed the commercial negotiations for the LNG Floating Storage and Regasification Units (FSRU) along with the construction oversight, and fleet operations.
Mr. Cook has over twenty five years' experience in the LNG, marine transportation, and energy industries; utilizing skills in contract negotiations, strategic planning, market analysis, resource management, and operations.
Mr. Cook graduated from Texas A&M University in 1985 with a Bachelor of Science degree in Marine Transportation and has over eight years sea going experience where he earned an unlimited Master Mariner's license.