Crewing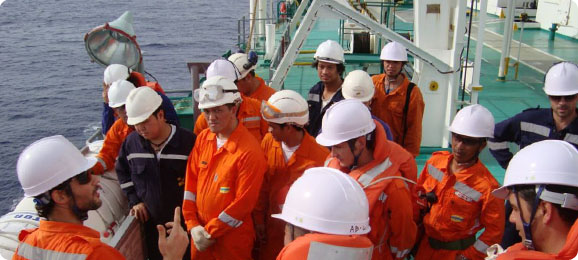 TMS Cardiff Gas Ltd. is fully responsible for manning the LNG and LPG vessels, under its technical management, with seagoing personnel in accordance with the company's policies, international and flag state requirements as well as charterers' requirements.
In order to ensure safety, reliability, and operational performance, TMS Cardiff Gas sources highly qualified and talented Officers from its own ranks via sister company TMS Tankers Ltd. which has experience managing 34 oil tankers or recruits through its owned and/or dedicated manning offices in Romania, Philippines and Croatia or through direct recruitment.
At TMS Cardiff Gas Ltd., providing continuous training to both onshore and seagoing personnel is of paramount importance. TMS Cardiff Gas provides LNG and LPG specific training onboard owned vessels, in-house training in company's Safety Management System (SMS), and through manufacturers' training courses. The company has built a state of the art training facility in Athens which was put into operation in early 2016. The training center is equipped with Navigation, Cargo and Ballast, and Engine-room systems simulators as well as classroom facilities for lectures and seminars.